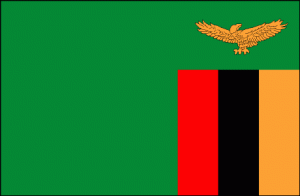 Zambia's continuing growth as one of the world's leading copper suppliers is supporting the development of in-country infrastructure. The copper boom itself is the result of rising demand for copper, primarily in larger Asian markets, driven by the needs of modern society for electronics, railroad and building construction.
Zambia held its first international mining and energy conference and officials have been in the news media talking about the new opportunities they have for cutting the county's inflation rate to the single digits. Zambia's annual economic growth rate climbed to 6.5 percent this year.  Zambia currently produces about 750,000 tons of copper a year and the output is expected to rise to a million tons in the next five years.
Surging copper prices have led to investments in power systems, road networks and wireless deployments across parts of the country. New investments in energy production and agricultural facilities, from China and other Asian countries, is spurring a boom in the southern Africa country.